Every day, the girls wake up and ask me if we're going to go swimming. Yes. During the summer. But right now, it's too cold. So, they have resorted to wearing their bathing suits in the house every day, as pictured below: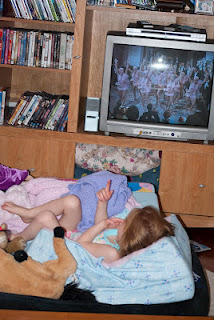 Anjali made a nest on the MonsterSak and
watched Singin' in the Rain, one of her favorites.
I don't know how I got so lucky as to have both girls
fit into their suits from last year. Yay!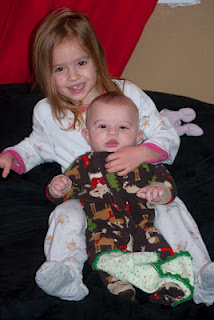 Anjali is such a good little mommy to her brother, Lincoln.
Both girls are, actually. Anjali even knows how to help burp
him and give him his binkie when he's grumpy.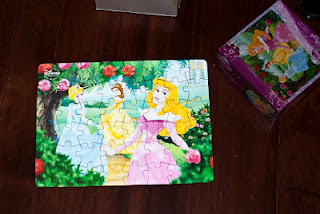 Anjali did almost this entire puzzle all by herself!
Smart girl.
This year, we went to the Holi Festival in Spanish Fork at the Krishna Temple. Yeah, I know, everybody goes there. But we seriously knew about the celebration before it got big. Heck, we knew about it before they really started celebrating here. And our kid is named after a character in a Bollywood movie. We consider ourselves pretty big diehards. The best part about this year is that LiLi got to come with us!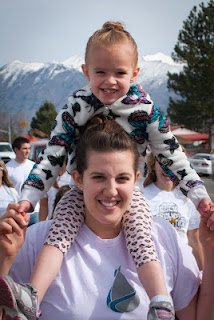 Me and my big girl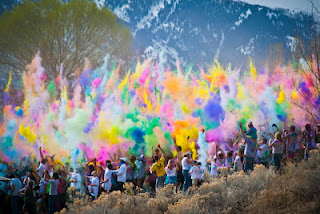 We missed the 11AM throwing by four minutes, but
we got to see the colors go into the air and therefore got a
good shot of the moment.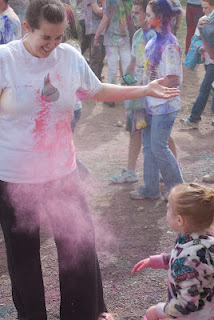 Anjali LOVED blasting everyone she saw with colors.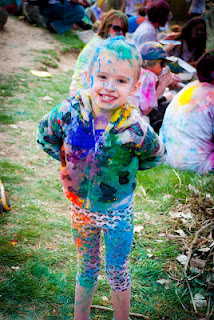 So cute. And so grown up.
Did I mention that those used to be pants on her when she was
a baby? Her waist has not grown at all in the last three years.
Unfair.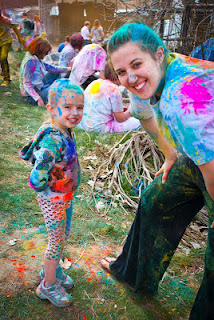 Oh, she looks so cute and teeny next to me.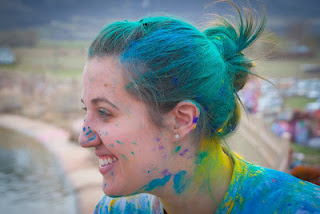 Peacock Head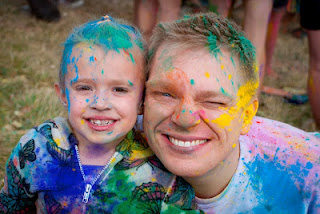 Daddy and his Princess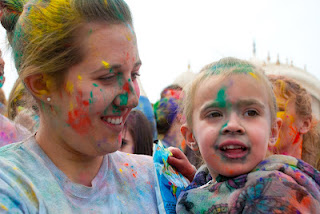 Right before the big throwing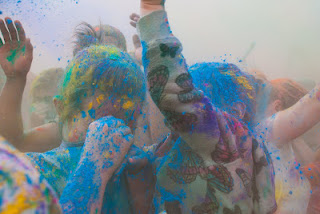 I was trying to show her how to cover her face like we practiced.
The colors blot out the sun for a good two minutes or so.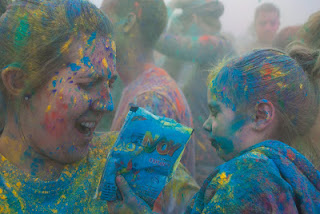 We did it!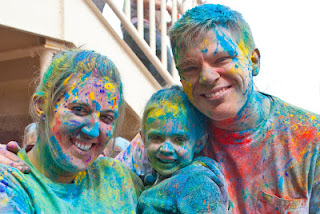 Our Colorful Family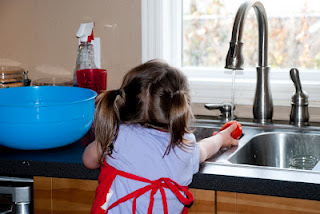 When we came back, we cleaned up and then made
an Indian feast. Elli rinsed every tomato for me. And
there were more than four pounds. She's a great helper in the kitchen.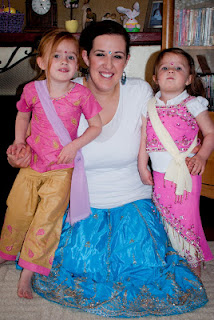 Yeah. We dress up.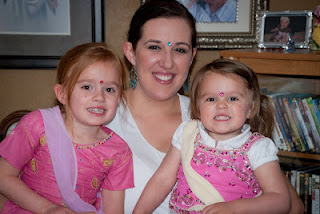 My Girls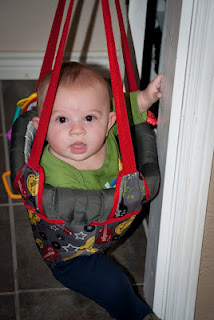 Link is in love with this wall. He literally
hugs it and sucks the numbers from our
height chart. What a silly
little guy.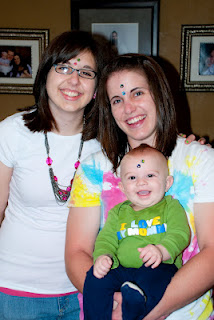 Cassie and Courtney Fernelius with Link.
The girls put all of their bindis on.
Courtney is leaving to go on a mission to Brazil next month!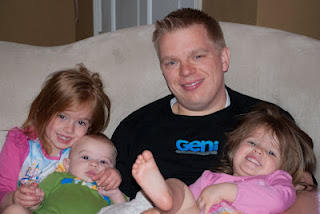 Daddy and his descendants.