Elli-ism of the week… Elli peers into the trash can to see two popped balloons (which were both dead and needed to go.) She says, "You popped my balloon!" "Yes, Elli. The balloons were all done." With the biggest sad eyes she could muster and a little pout, she says in her elfish voice, "That makes me sad." I could literally feel the arrow piercing my heart. Talk about feeling awful! What a sweetheart.
Anjali-ism… My oldest and I went on a date yesterday. While trying to run the errands, we had a little bit of a car ride. I asked Anjali what all of her favorites were. Pink, strawberries, Cinderella, and so forth. I asked her, "What is your favorite store?" She thought for a moment. "Hmm… a book store." Wow. She IS my kid! And then we spent 45 minutes in Barnes & Noble together. How fun!
Dovy and I both started battling colds that threw us for a loop. We were both pretty miserable and out of it. Needless to say, the exercise I got consisted of walking to and from class, pushing a stroller for a little while, and praying I could beat the nastiness. On my knees – that's exercise, right? I think we are both nearly over the illness. Yuck. On the good side of things, it is the first full-blown cold that I have had since I had Link. And this is a good thing because I had a cold of some sort every single month of my pregnancy.
I spent the rest of the week designing, cleaning the germs out of the house, and introducing my kids to Cinderella. That was one of my favorites when I was little and it's so fun to see my girls learn about the magic that I once set my own young heart on. You form so many of your dreams about "Prince Charming" with such classics as Cinderella. Glad my prince came. (Yeah, yeah. I'm cheesy; I know.)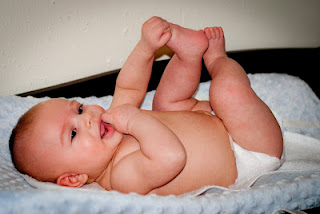 Link playing with his foot for the first time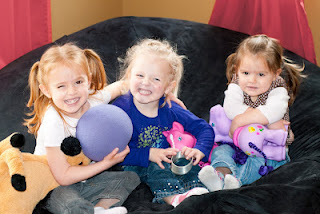 Dovy's old mission companion, and his wife and two
kids came to visit. Emma (middle) and Anjali are
only a day apart. They were so happy to see each other.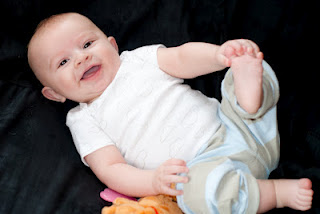 My Happy Boy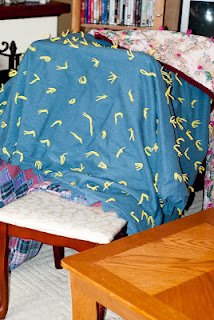 Our first family fort!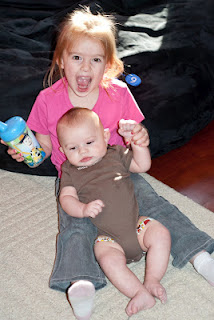 Link had shots this week and they gave him
Angry Birds band-aids. hehe
He's 50th percentile for height and weight
but for some reason, only 5th for his head. Huh.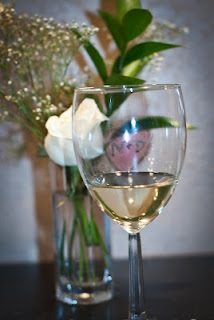 F0r Valentine's Day, Dovy surprised me
by cleaning the house and getting some of my
favorite foods. (He was SUPPOSED to go to class
but ditched it.) He also drew on our "bubbly" glasses
with dry-erase marker. How cute is that?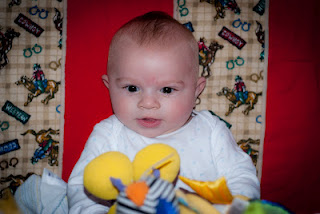 Link loves to play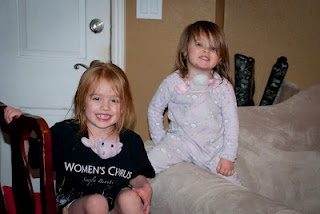 The girls stuffed their animals in their
shirts while playing on the couch.
(Consisting of jumping off a chair onto the
cushions. Yes, they're only allowed to play this game
with adult supervision, and only at our house.)
My kids LOVED this stuff.
With the gel packet (I had to use two,) you convert bath water
into squishy, jiggly goo. The other packet converts it back
to a substance thin enough to go down the drain.
We had to rinse the kids off afterwards before we actually
bathed them, but they adored it.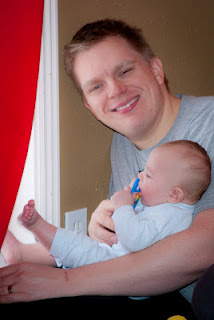 Daddy showing his boy the snow outside.