Well, another Pie Palooza has come and gone. To shake things up, my oven decided to stop working on Monday morning when I had 12.5 pies left to bake. Lame. The keypad went out and the lady on the phone with General Electric that obviously didn't speak English as her first language tried to convince to let someone come fix it after the party was over. After much explaining and breathing quietly through my nose and out through my mouth, I convinced her to find someone to come the next morning. The repairman came (thankfully, on schedule) and replaced the keypad on my stove. The oven worked! We were in business. Until halfway through the next pie, my oven broke again. There were no parts in the area to fix the problem, so they had to overnight ship in the new one, which still meant that there was no oven to bake pies with until after the party. Argh! I was pretty irritated. Thankfully, I have a few neighbors down the block (I'm surrounded by apartment complexes full of single people) that were willing to let me use their ovens. My friend, Amy, also has two ovens and I took seven pies to her house, which she spent baking all day for me. Thank you, everyone! I couldn't have done it without you. So, all in all, Pie Palooza was a success.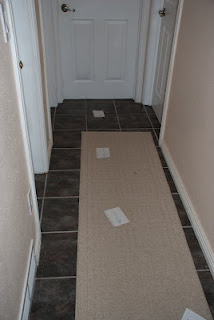 Dovy and I drew arrows on papers
and made a trail to the living room…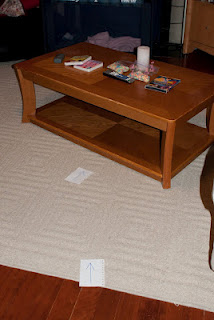 …right to the poised television and two bags
of Froot Loops.
We thought we were being the sneakiest parents,
getting ready to sleep in on a Saturday morning
(after a 6AM feeding for Link.)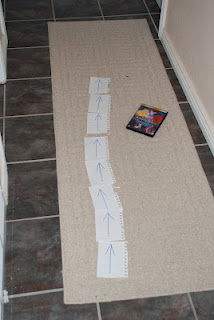 Alas, the little girls
made their way downstairs promptly in the morning.
"Mommy! Daddy! Time to wake up!!"
I told Dovy, "Maybe they just didn't get it."
Nope.
Cereal bags in hand, we trudged back up the stairs,
just to find the rearranged paper notes and DVD.
Come on.
Outsmarted by a toddler and a preschooler.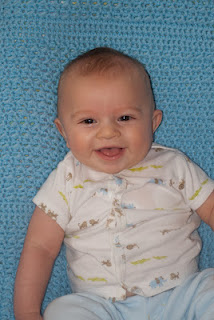 Four Months Old!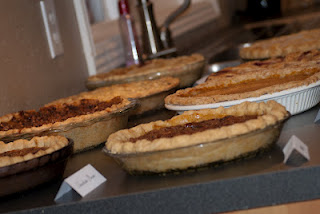 Baked Goodness!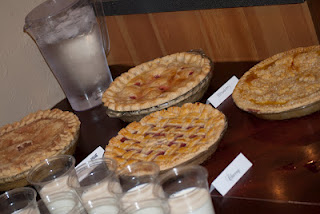 And milk, of course.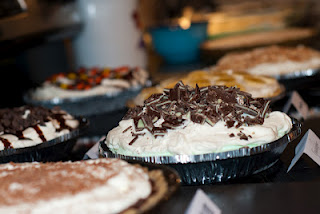 Creamy indulgences…
And the line-up for Pie Palooza this year:
Creamy Pear
Sour Cherry
Peach-a-Berry
Strawberry
Pecan
Chocolate Pecan
Pumpkin
Cream Cheese Pumpkin
Raspberry
Blueberry with Sweet Almond Crust
Mixed Berry
Apple
Lemon Meringue
Sour Cream Rhubarb
All Things Chocolate
Chocolate Layer
Key Lime
Butterfinger
Grasshopper
Banana Cream
Peanut Butter
Coconut Cream
"White Pie" aka Cream Cheese
Pistachio
Oreo
The Raspberry went the quickly, and it was absolutely delightful!
Peach-a-Berry was a huge favorite, as was Key Lime and Oreo this year.
25 pies total. Somewhere between 40 and 50 people in about three hours.
We had an awesome time!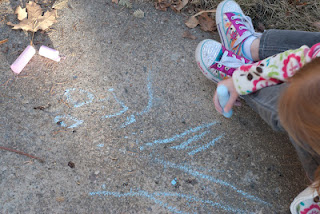 It was so warm on Friday that we went outside
and used sidewalk chalk.
Anjali is drawing Link here.
See his eyes, nose, and smile on the left?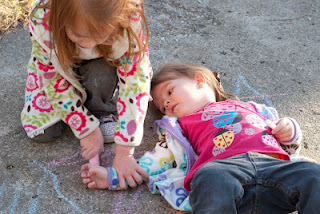 They traced each other, too.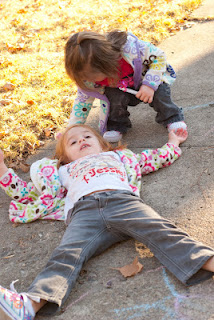 Cute, huh?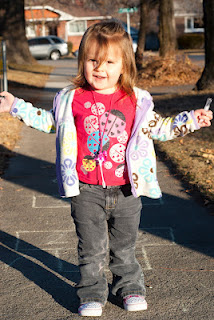 And we played Hopscotch!
At the end of the week, I had a pleasant surprise.
My best gal pal from college came to visit! I haven't seen her for more than three and a half years. Rachel stayed two nights with us and we also went on a double date with her and a friend.
So much fun to see her again! Good to see ya, Rach.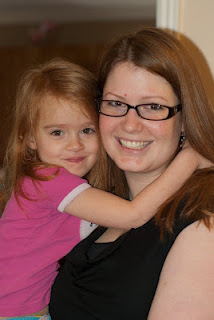 My Little Imp and Rach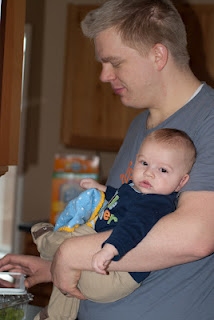 Daddy with his technology and his Mini-Me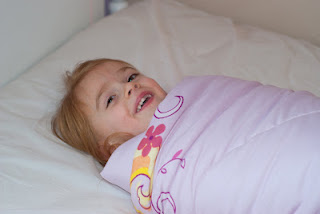 Anjali was being a stinker. We told her that she needed
to act like a big girl and not a baby.
She insisted she was a baby, so we swaddled her.
Cured.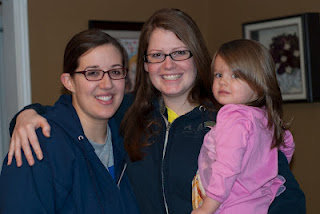 Link was up all night so Rach, Dovy and I took turns with him.
I've only had three hours of sleep in this picture, Rach probably had less.
We were tired but so happy to see each other!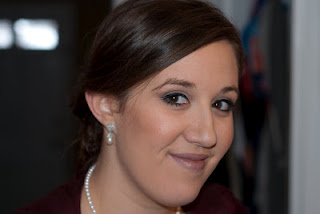 I have never gotten so many compliments as I did
at church today on my hair. I felt very elegant
and I think it showed.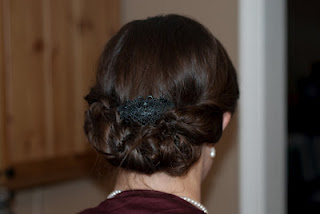 Gibson Tuck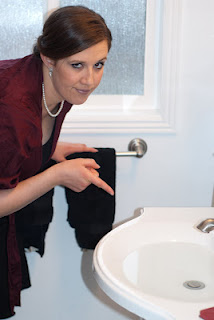 While I was making dinner, we heard splashing
in the bathroom. I expected to find one of the girls playing around, but instead,
we found no little girls present at the scene of the crime but
the sink completely overflowing and water all over the floor.
Yay.
Thank goodness it was water and not poop, right?
Right.