Oh, heavens. I'm still a week behind on the updates. That gives you a little taste of how life has been the last little while: crazy!
For some insane reason, I volunteered Dovy and myself to sing in the Stake Choir. I guess they were in some serious need for voices, so we decided to help out. We had absolutely no time to do it, but we did anyway. I also sang in Meadowlark at a Catholic Mass (see previous post,) and performed in Salt Lake with Concert Choir on Saturday night. The running theme of the week was "rehearsal." It was also an intense week because Dovy had to prepare for his convention. Thus, the stress with three little kids was high for me and I had a
TMJ
attack on Thursday. I was in so much pain that I couldn't sing in choir that day. So, on Saturday morning, I drove up to Sandy to see my massage therapist. While she worked on me, the pain was so intense that I had tears in my eyes for a good portion of the time. I felt like a baby, but she told me it was perfectly normal. She also worked on my knee for a few minutes. She is a miracle worker. Even though I had to go through more pain to remedy the problem, I was so much better after the session that I easily sang in the concert that night. I highly recommend her. She also said she could heal my knee, which is something the doctors have told me needs surgery. I totally believe her. After the session, it was the first time in years that I could squat down entirely with my left leg and get back up without compensating on my right leg.
Anyway, so I sang in Salt Lake and it was amazing and I was exhausted and I came home and crashed.
How I'm Doing:
Dovy lost nothing.
I gained a pound.
IRRITATION.
I'm going to keep on plugging away, though.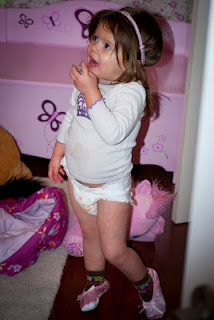 Elli's Fashion Sense
Glamorous, isn't she?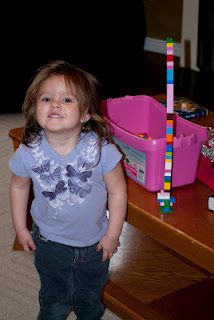 Elli built this Lego tower all by herself!
I was so proud.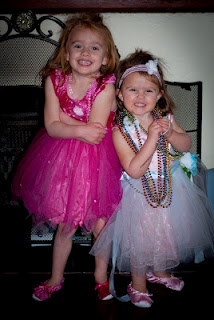 My girls LOVE dressing up.
Couldn't you just eat them up?