I'm catching up from last week…
Christmas is my absolute favorite holiday. And I'm happy to announce that it seems to be Anjali's, too. Everything is "my favorite ever!" She is so darn cute. This week, we decorated the Christmas tree and made all of the Christmas candy: fudge, caramel, toffee, two types of cookies, candied almonds, and cracker crunch. It was a busy week in the Paukstys kitchen. I ruined three batches of fudge (apparently cooked them too long) and undercooked two batches of caramel. Did you know that you can melt and reheat caramel until it sets? You can. I would know… The little minions – I mean, girls – helped with the cookies. They loved rolling the dough balls in sugar and squelching them onto the pans. They were such good little helper elves.
On Saturday, we went to the last Heiner Christmas party. That has been so fun for me and my family, and I'm really sad that this was the last one. We'll miss it!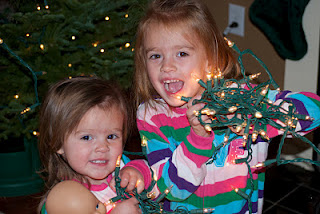 Stringing the lights on the tree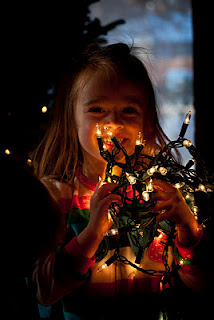 So beautiful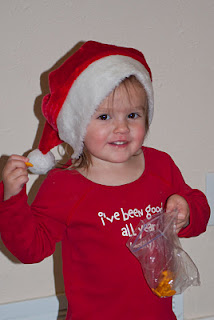 I've been good all year…
mostly.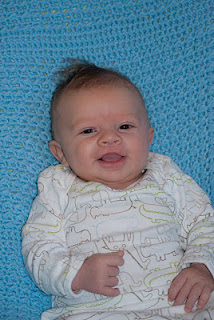 Lincoln's Two-Month Photo
(Two months?? Where did the time go!?)
Lincoln is doing better with sleep lately. He went 7 hours without a feeding
last night! Now… if I only went to bed when he did…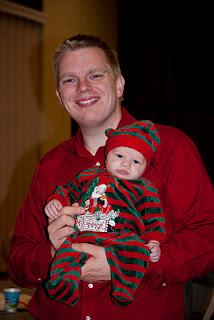 Daddy and his Mini-Me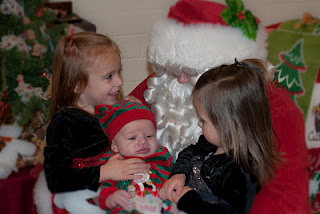 Meeting Santa.
Anjali actually said, "I want a pony!" No lie.
Well, she said she wanted a pony because she saw this
pink one akin to "My Little Pony" at a store the other day
and has her heart set on it.
She grabbed a purple one identical to it for Elli.
Santa has work to do!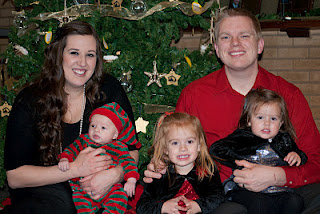 Our family Christmas photo
Great smiles, girls.
(Hey, it was the best we could get!)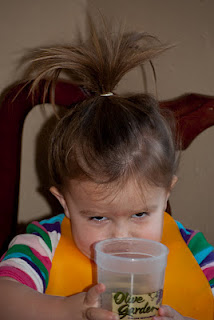 Elli's adorable top ponytail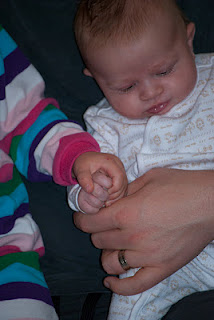 Elli holding Link's hand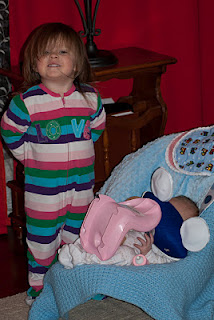 Elli piled all of her favorite toys onto Link.
The funny part is that he was just smiling kindly
up at her when I went to rescue him.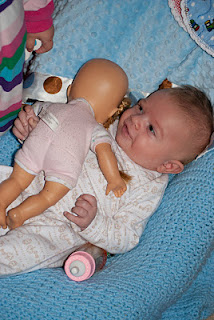 Lovin' on the baby doll.