If you haven't seen the Princess Bride, then here is a
clip
for you. Lincoln sounds exactly like a Shrieking Eel when he's tired. What a cutie. The little guy is smiling and cooing and learning how to grab toys. He loves his sisters and I recently discovered that he goes wild when I sing to him. I've been tired and haven't sung directly to him much in the last two weeks. Sometime at the beginning of the week, I finished changing his diaper and was dressing him up and started to see the "Lip Quiver." (No! Not the Lip Quiver!) I started singing Dumbo's "Baby Mine," one of my defaults. Because Link can now react to us these days, I saw a significant change in his demeanor. The lip went back in and a spark ignited in his dark eyes. My heart disintegrated in his tiny little hands when he looked up at me and lifted his shoulders with a simultaneous coo. He loves it! And I love singing to him.
Speaking of singing. I had three Christmas concerts this week. I LOVE singing at the Celebration of Christmas. It's my favorite concert of the year. However, by the third run-through (two performances on Saturday) I was pretty beat. I felt like I was sleepwalking at church today. I also spent a large portion of my week planning all of our Relief Society's Christmas Dinners. It is a lot of work, but I know it will pay off next week when we have the event.
Today, Dovy and I finally found time to start decorating the house for Christmas. We will finish up tomorrow with the purchase of our Christmas tree! We did most of the "pulling out" while the girls were resting. (I say resting because sometimes they both don't actually nap; "Quiet Time" is a necessary.) When Anjali got out of bed, she walked into the living room and exclaimed, "It's Christmas!" with this little fire in her eyes. She was so excited to show Elli when she woke up. Anjali wore a Santa hat nearly the entire evening.
So, here I am. Catching up the pictures from last week…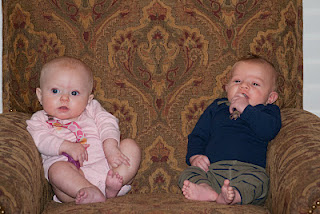 Elizabeth (Jenny Winder's little girl) and Lincoln.
Elizabeth is about five months old. Lincoln was 7 weeks.
AND they shared a sleeper during the trip because Jenny
ran out of clothes one day.
She also lent me a binkie at one point.
E + L = BFF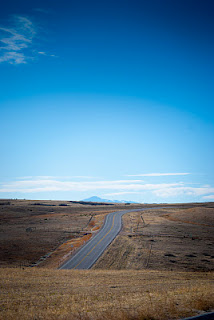 A cool picture I caught in Colorado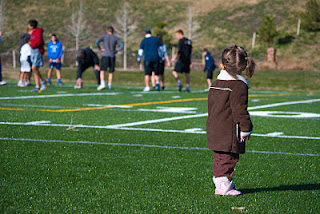 Elli watching the Turkey Bowl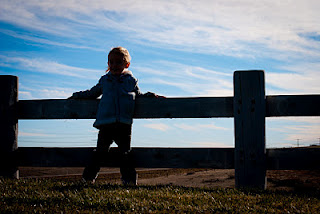 As always, the model
My Sweet Angel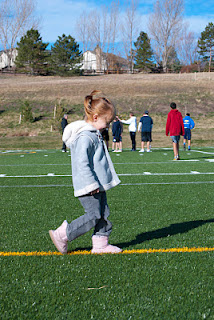 The girls were bored.
I told them to walk along the yellow line.
It worked!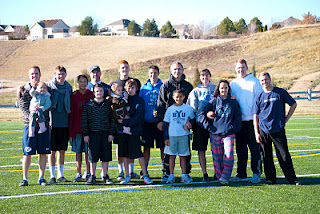 Turkey Bowl Champs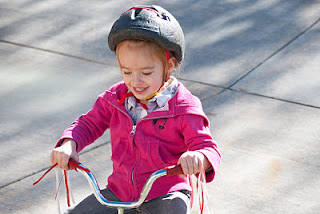 Anjali riding a trike at Uncle Frank's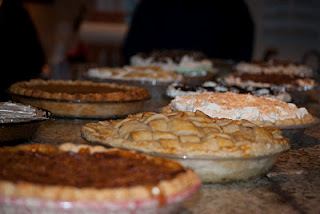 I made pies again this year!
Apple, Chocolate Pecan, Pumpkin, Coconut Cream,
Banana Cream, Chocolate (2), Grasshopper, Peanut Butter
and Oreo
During the course of our Thanksgiving visit, more than 20 of the 30 or so houseguests caught the stomach flu, me and the girls included. I still somehow managed to feed Link even though I couldn't eat anything for a long while. I've never been so exhausted during the stomach flu (except for when I was pregnant back in February.) Somehow, Dovy and Link escaped the puking. Luckies. (And knock on wood.)
We made it back home in one piece. It was good to be back, but we always miss being with the family. Love you guys!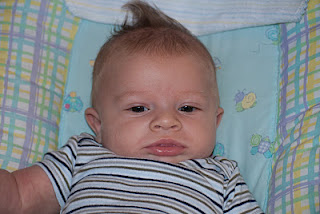 My Little Linkinator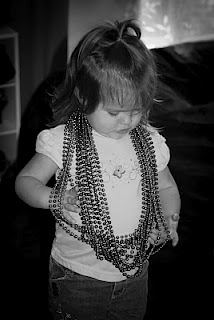 Beads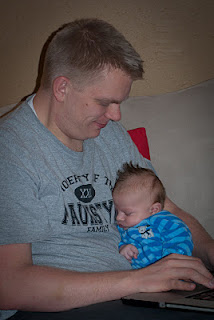 Lincoln fell asleep against Daddy one day.
Too cute.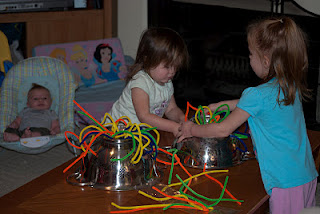 I have a new addiction: Pinterest.
Thanks for all of your awesome ideas!
The girls call this the "Special Toy."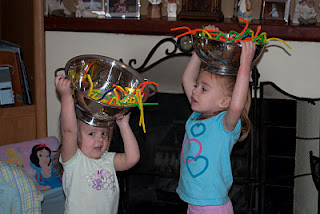 "I will go to fetch the water…"
I think someone watched a little too much
Jungle Book.
But so darn cute!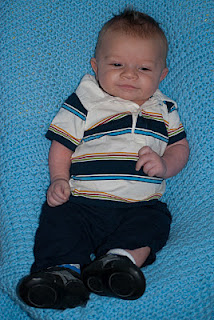 My little man in his first real outfit.
Shoes and all.
AND he gave us a little grin.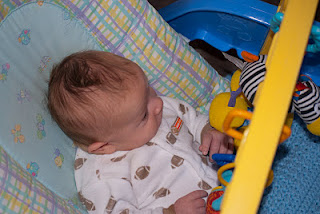 He is OBSESSED with this zebra.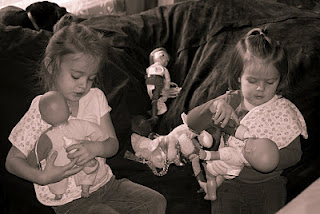 The girls haven't much liked baby dolls.
They have a few here and there, but I think the mix of having
a new baby brother and these old-fashioned bottles
(you know, the one where the liquid disappears in the cap when
you turn it upside down)
has somehow struck a chord.
Anjali calls the burpcloth her "barf."
Eew.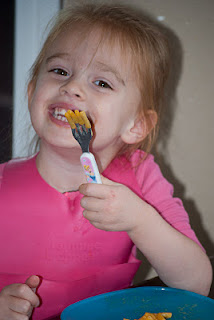 Mac 'n Cheese!
A "new baby" staple around here.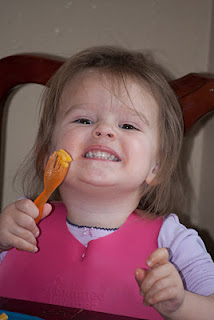 Elli, too.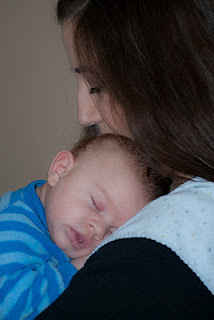 Link is not much of a cuddler. He really likes seeing out
and he's been holding his head up for weeks.
He started trying the day he was born.
When he falls asleep on me, I really treasure it.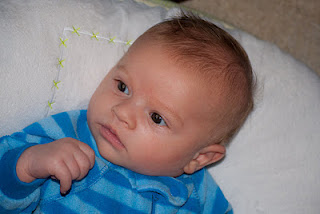 I'm in love with this little guy.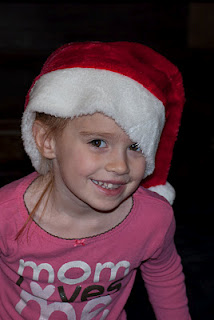 Santa is coming!
This week, Anjali informed me that she's going to play basketball. I asked her, "Like Aunt Mo and Kathryn? Are you going to play in college?" She said "yes." Today, on our way out of church, Anjali shouted, "I'm getting a basketball for Christmas! Elli, you want a basketball, too!?" "Yes!" "We get a basketball!!!" Dovy said we should get a pink one. hehe