We drove out to Colorado on Thursday! Yay us for making it 8 hours in the car. It did, however, bring out the Mr. Hyde in Lincoln. He didn't sleep at night for two days after that. It was REALLY rough. Dr. Jekyll is back now, though, I am happy to report. Lincoln is being held and loved by everyone.
My cousin, Kathryn, was married on Saturday, and we were able to go see her through the temple on Friday. What an amazing occasion!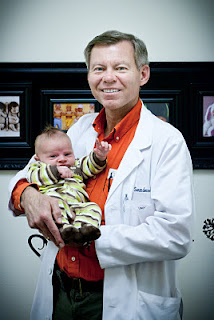 Dr. Saunders and Lincoln
My doc!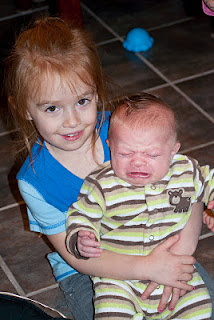 He was hungry.
The point of this picture was to show that
Anjali can hold Link all by myself.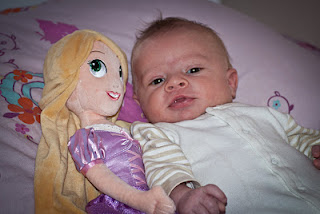 Lincoln and his new girlfriend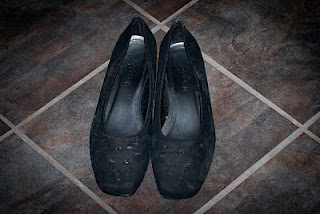 At my concert last weekend, I was wearing my choir shoes,
the ones I've worn for every concert since I started singing at BYU in 2002.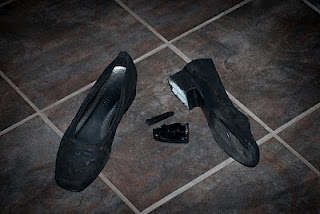 Halfway through the 15 minute Brahms piece,
my heel snapped and I had to take off my shoes.
:(
I took a picture of them and made Dovy throw them away.
I just couldn't.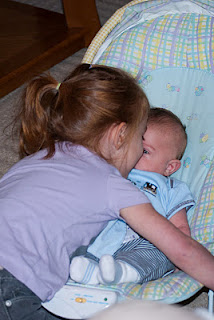 Anjali rubbing Lincoln's nose with hers.
So cute.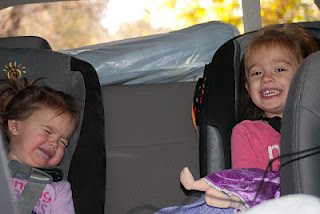 Getting ready to leave for our trip.
Elli was mad because the new DVD player wasn't on yet.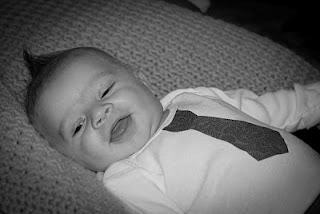 Lincoln in his outfit for the wedding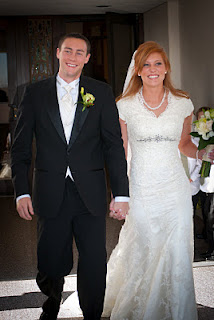 Mr. and Mrs. McOmber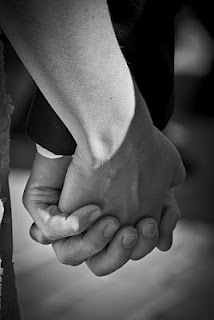 Together Forever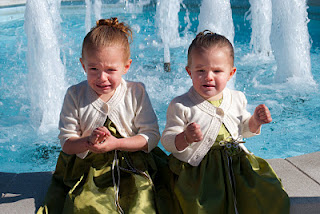 Both upset because they had to keep taking pictures.
But they sure looked cute!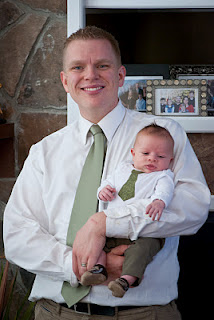 Dovy and his little mini-me
I made the shirt for Link and he ended up being
too big by the time we got here for the wedding.
I just had to tuck in the shirt instead of buttoning it at the
bottom.
We didn't get many more pictures of the wedding, believe it or not. We just didn't have enough hands between our three (needy) children.*
*An addendum to the comment I made: Here are more pics! I swiped them from my Aunt Mo and edited the ones I liked the best. Here is a spattering from the wedding: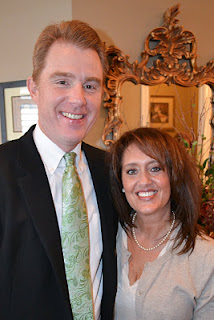 Uncle Frank and Aunt Becky
Becky looked like a model!
(She's lost a ton of weight and I can't wait to get
back in the saddle again, as well.)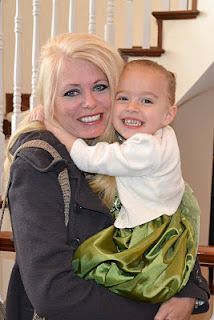 Anjali and "her Aunt Nancy"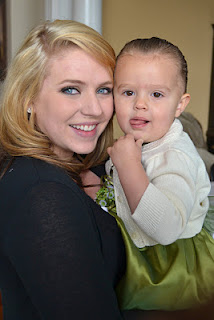 Kaitlin and Elli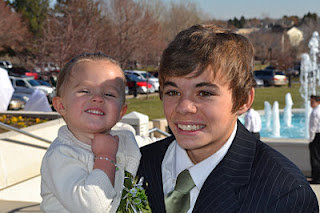 Elli and Jake
Don't you absolutely adore her little face?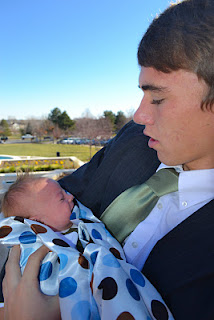 Caleb and Lincoln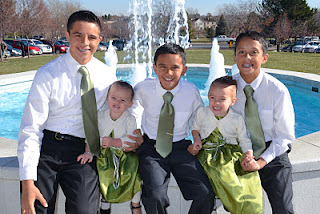 The Tui boys and my little ones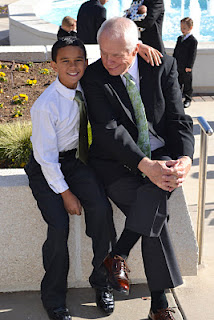 Grandpa and Petey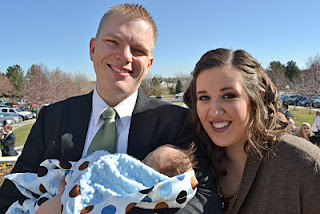 Lincoln was super fussy because we forgot both an extra bottle
and the binkey. Whoops.
(Thanks to Jenny for a spare one! He's sucking on a purple binkey in this picture.)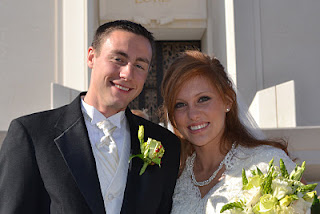 Out of the Temple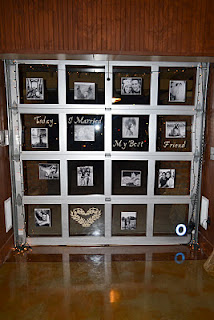 Becky had this fabulous idea to put canvases up at the reception
and print vinyl lettering.
I arranged it all for her. I had a ton of fun doing it!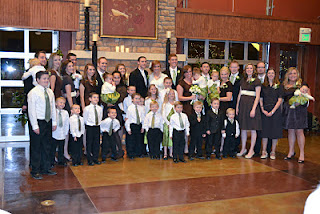 The Wedding Party
Anjali would NOT smile.
Turkey.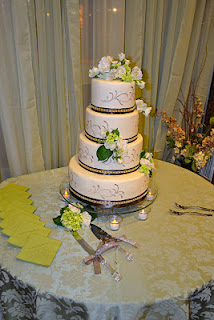 This wedding cake was de-lic-ious.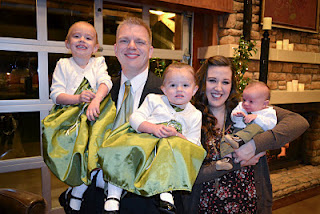 Our little family!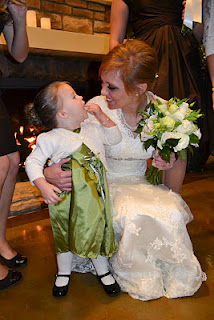 Elli showing Kathryn the candy in her mouth.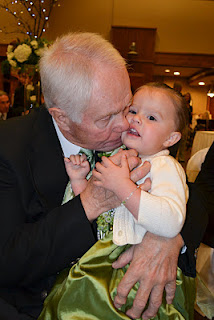 Grandpa and his little buddy.
They have a really special bond and it melts my heart.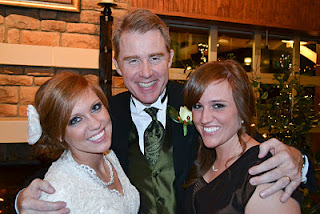 Uncle Frank and his daughters, Kathryn and Laura.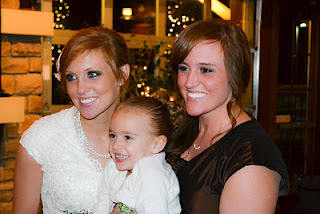 The Redheads!!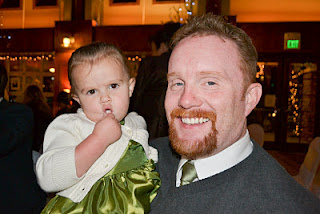 Uncle Mark and Elli.
I adore her face here!
Missed you, Angie, Jack, Henry, and Charlie!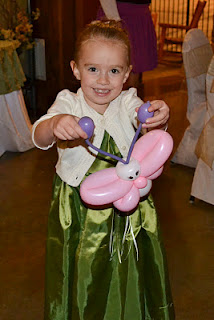 So, Aunt Becky had this fabulous idea to get a kids' table
and a balloon guy. And this balloon guy was INCREDIBLE.
This butterfly was one of the simplest creations he made.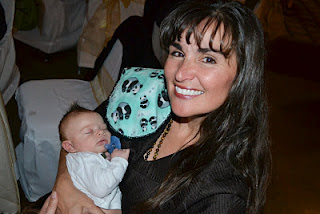 Mo and Link
He had a rough few days after our car trip and everyone
was really helpful.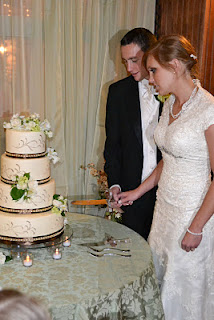 Cutting the cake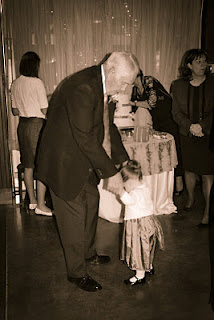 [It doesn't even need a caption, does it?]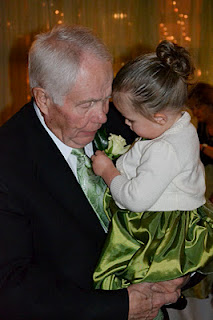 Precious.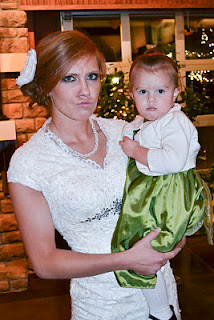 So cute!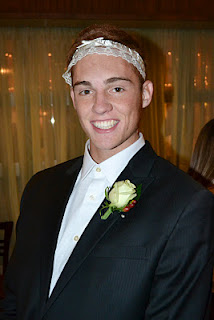 Guess who caught the garter?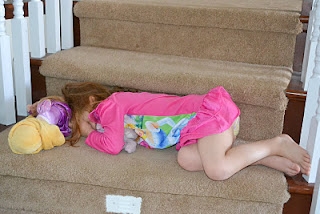 Anjali was a bit grumpy the next morning.
Too much fun, eh, kid?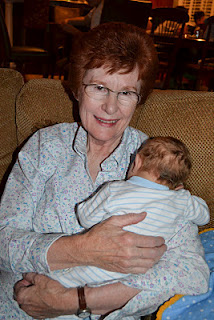 Grandma and Lincoln
He's got a lot of auburn in that head of hair.
AND…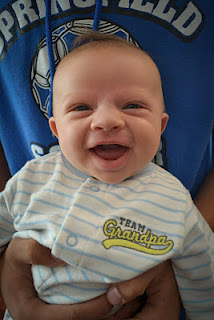 The BEST picture of Lincoln to date.
Mo caught his adorable grin on camera!
I absolutely love him.
And so does everyone else.