Yup. You read it right. This is my 100th post. I can't believe I've kept the blog going this long. Go me.
Halloween!! We rocked it. I love having a theme and dressing up. I think it's a lot of fun and the girls were totally into it this year. The theme: Tangled! And here we are: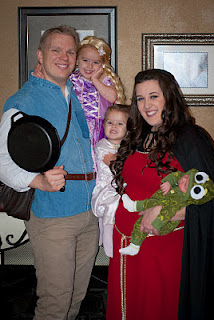 Flynn Rider, Rapunzel, Rapunzel after her hair was cut,
Mother Gothel, Pascal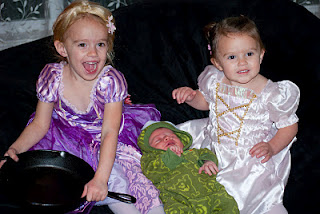 Rapunzel, Pascal, and Rapunzel – post-hair cut :)
(Well, actually, Elli was just stoked to dress up at all.)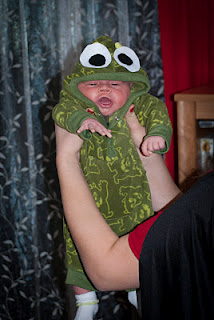 Pascal, ready to eat and grumpy
about the pictures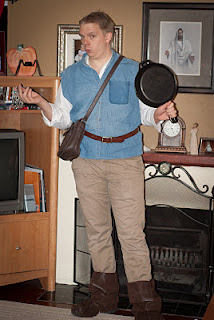 Frying pans!
Who knew, right?
(I think Dovy said this about 100 times that night.)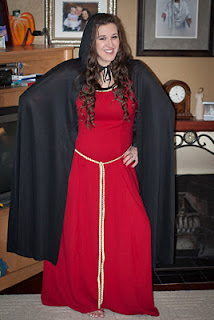 I had a friend fix up this D.I. dress and
my cape was left over from the Wicked Witch two years ago.
We had a ward party and went trunk-or-treating in the cul-de-sac. Then, off to Osmond Lane. We go there every year and we have a lot of fun taking the kids. Our neighborhood is really full of singles' complexes and therefore not the best for Halloween. Osmond Lane is the bomb, because the neighborhood opens up their housing area specifically for trick-or-treaters, the candy is really good, and there's a house at the end that gives out hot chocolate for the parents. :) As soon as we finished that, we came and ate dinner with my cousins (Lindsay, Sam, Mark, Cassie, Kathryn, and Todd.) Lindsay made her famous "Dinner-in-a-Pumpkin" and I made the traditional Sweet Corn Muffins. Also our Halloween tradition, we watched Hocus Pocus. Bette Midler cracks me up. Anjali has asked almost every day since then, "Are we going trick-or-treating tonight?" No, sweetie. Not for another year.
This week, I had the opportunity to sing at Devotional. It was extra special because the prophet and president of our church, Thomas S. Monson, came to address us. What a special spirit I had the privilege to feel. I love singing! Despite how busy and stressful the time commitments can be, I am so very grateful that I can sing with such a talented group of singers. I really do cherish the time that I get at choir every day. It really rejuvenates me.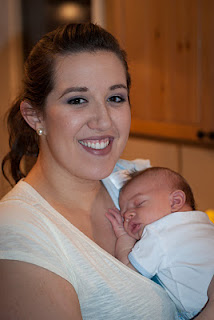 My little boy and me
So, this week was also a big one for us because the little girl that made me a mommy had her birthday on Saturday. Anjali has been asking for a Rapunzel birthday for at least the last six months. I did pull it off, but I am sad to say that none of the food was homemade. I absolutely love catering my own parties and doing themes and whatnot (uh, did you read the Halloween paragraphs?) so it was a bummer not to do it, but we did the best with what we had.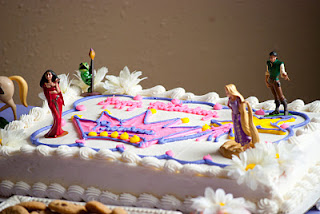 Costco cake with nasty frosting but good mousse filling and
Tangled characters that I bought at the Disney store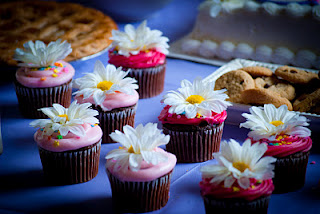 Inedible cupcakes (not lying) that I got from Walmart.
They had Elmo rings on top of them but I took those off and stuck
on the flowers.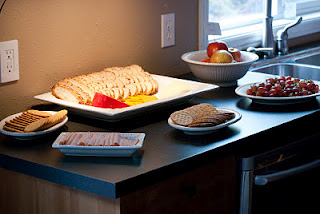 Peasant Food
The adults scarfed ALL of this down before the party was half over.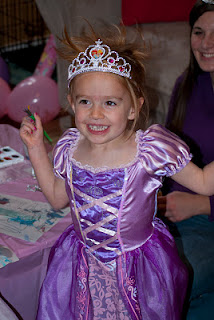 Rapunzel!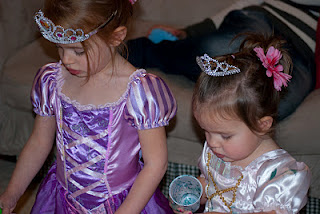 My Little Princesses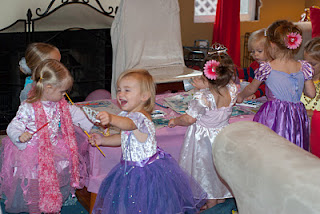 We started off with watercolors.
I think these kids painted for almost a full hour!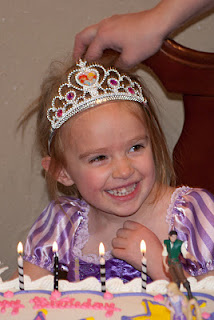 Happy Birthday, Princess!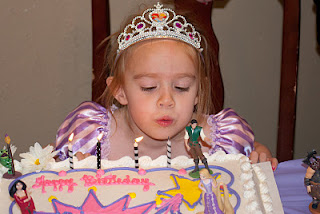 She knew exactly what to do.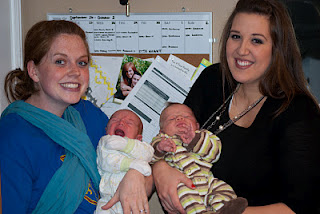 I was Erin's Resident Assistant back in 2003.
Now, we both have children and are in the same ward.
Erin's little Will is 16 days younger than Lincoln.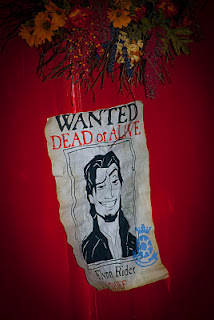 On the front door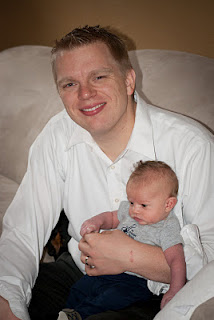 Daddy and the Link-o-nator
I love my men!
Lincoln can hold his head up like a champ now. When he's alert, he's VERY alert and has started making little "ah" noises every now and then. I can't believe how much he's changed already.
So, I've started keeping a log of funny quotes by my children.
Dovy: Can't I take off my jacket?
Elli: No.
D: Why not?
E: Because I said "no." (in her cute little whiney voice.)
Here are several more by my now four-year old.
Bruno Mars's song, "Amazing" comes on the radio and Anjali says: Elli, you're amazing!
Elli: Noooooooo!
Mom: Do you want to eat a shake?
Anjali: No, I eat grass.
M: Grass? You want to eat grass?
A: Yes. I eat grass.
M: Hmm. Well, we don't eat grass. Animals do. What animals eat grass? Cows eat grass.
A: I eat a cheeseburger.
M: That's funny, because your cheeseburger is made of cow.
A: Eeeew! That'd be gross! (Giggle, giggle.)
A: You're mean.
Dovy: Why?
A: Because you got me out of bed. (Yes, this conversation was in the morning.)
D: But if you don't get out of bed, you'll die.
A: I die like Jesus.
On Halloween, I decorated our porch railing with orange LED's. Anjali went berserk over the beautiful lights. When we drove to Salt Lake last week, we stopped by a restaurant that had put white lights on the tress in front of the establishment.
Anjali yelled: Mommy! Look! It's Halloween on the tree!
And one more…
Anjali has recently began a love affair with Chitty Chitty Bang Bang. Every time the child catcher comes out and steals the children, Anjali runs to me wherever I am and shouts:
They're taking the children! They're taking the children!
And she says it with the most earnest concern. What a cute little thing.