For all you Paukstys fans, here was today's scoop!
Dovy and I jumped out of bed at 5AM, ate breakfast, and finished loading the car with all of our baby goods. Off we went to the hospital! This is me in front of the entrance: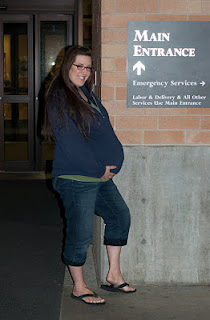 I'm huge!
After all of the paperwork, I was put on Pitocin (sp?) at 7:45AM, dilated only to a 2. My doctor strolled in about an hour later to check on me. Sometime around 8:45 or so, the anesthesiologist came to administer the epidural. (Woo-hoo. Most painful insertion I've ever had.) At 9:15 or so, my bag of waters was broken. There was so much fluid in there, that they had to change every sheet, towel, and robe. There was a LOT of fluid. Dovy said it was noticeably more than either of the girls. One of the reasons we decided to induce was the fact that the doctor thought I was carrying a lot of fluid. He didn't think I would progress much because Lincoln did not have a chance to drop down and press on the cervix what with all the floating he was doing. So, water broken and I'm getting ready to progress.
However, we had a little complication. At the time, it felt a lot bigger, and there was definitely worry in Dovy's and my eyes. My blood pressure kept falling, somewhere around 93/40. My blood pressure is more like this when I'm not pregnant, but when I am pregnant, it's not good. Even though I had already had a shot of Zofran to prevent the incessant nausea from the epidural, I began getting very nauseated and my energy kept waning. I started feeling disconnected and out of strength. This was also reflected in Lincoln's heart rate, as it continued falling below 90 bpm. The nurses tried to move me to several positions to adjust. Nothing was improving and I felt worse. However, one of the nurses, Carolyn (random, eh Grandma?) inserted 10 cc's of ephedrine into my IV. Still nothing. So, she added an additional 10 cc's, I vomited (ugh,) and then everything changed. My blood pressure went back up, Lincoln's heart rate returned to normal, and then I dilated from a 3 to a 10 within 40 minutes.
Lincoln had a little meconium bowel movement in the womb (very slight,) but because of this, there were a lot of extra people in the room. Around 10:33AM, I started to push. It took two contractions and a very small episiotomy, but I did it! Out came our little boy at 10:39AM! He cried for a bit initially, and then I asked to be skin-to-skin with him. This was such a special moment. The instant they put him on my chest, he stopped crying, opened his eyes to look at me, and cuddled for the next 10 minutes or so. What a sweetheart! What a beautiful moment of love for me to share with him. After that, they took him to the table to wipe him off and clean him up. For some reason, at this point, my IV disconnected and I started spurting blood everywhere. I pointed it out to the nurses and several people rushed over at once, thus leaving Lincoln on the little prep bed alone for several minutes. He was probably left alone for more than three minutes, but not a single peep came out of him.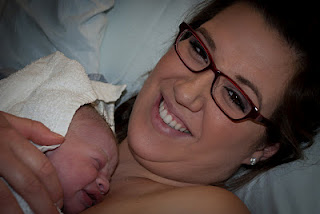 Skin-to-Skin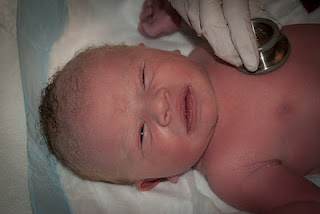 Getting checked out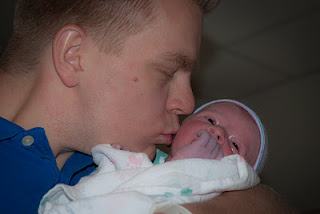 Daddy holding his little mini-me for the first time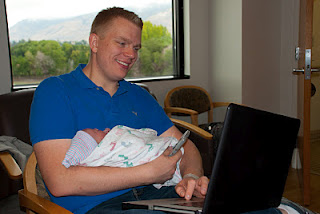 And the technology, already at work.
Laptop, cell phone, and son, all at once.
Hey – he was sending pictures to all of you, okay?
Then came a very special moment. After nursing Lincoln (he's a great sucker!) my cousin, Lindsay, brought our daughters in to see their baby brother. What a special, sacred moment for all of us. Anjali was so entranced by him, and Elli couldn't stop saying, "Baby, baby," ever so gently. We placed the girls on the couch, and they both held him, giving him kisses and saying how much they loved him.
We were able to get a new video camera! We've never had one
and are excited to be able to document our kids' lives now. Thus, Anjali
ended up with our ancient Casio. She LOVES taking pictures!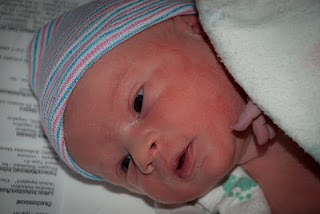 Lincoln Dovydas
October 8, 2011
9 lb 1 oz
20 inches
10:39AM
He looks so much like Dovy, but he has dark hair with
some sort of highlighting in it.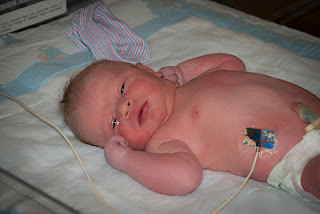 Getting cleaned up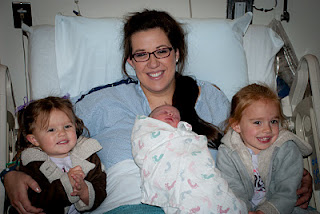 My children!
I am now a mommy of three.
Woah.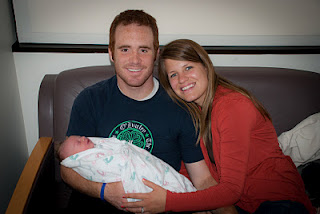 Sam and Lindsay holding Link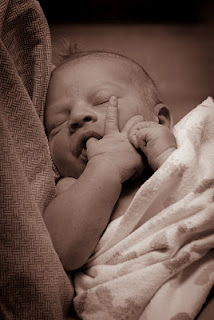 Lincoln is a thumb-sucker!
He has a very strong suck. He can find his thumb
and hang onto it for extended periods of time.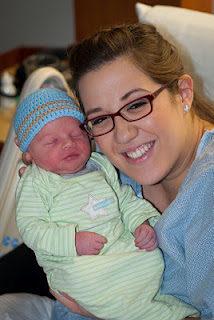 My baby boy!
Yes. I'm very tired.
But, oh, so happy. :)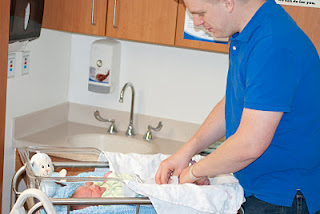 Daddy changing the first meconium poo-poo.
Daddy's Little Mini-Me
Can't you see it?
And here's a video of the entire adventure.