So, on Monday morning, we loaded up and went to try out dance classes. I've always known that Anjali would be a natural, and have always intended in putting her in some sort of class. Off she went! And… nothing happened. I should mention that my very rambunctious, vivacious child is always very socially shy, at least at the beginning. She takes a loooong time to warm up to people and group situations. Not sure why, though. So, I sat outside the class, watching my kid roll up in a ball and refuse to do anything for the first 40 minutes. The teacher was a champ, though, and by the end, she was tapping her way across the floor with the rest of them. (Thank goodness, too – I wasn't sure what to do about it for a while!) Afterward, Daddy came by because he had a meeting in the area. Anjali chose her own leotard and skirt and we fitted her with tap and ballet shoes. When Dovy saw her all dressed up, his eyes actually filled with tears. (Neither of us can believe how big she is getting.) What a cute husband I have. I love you!
The funny thing about all this was what I didn't expect from Ells-a-Bells. My two-year old had about four tantrums while we were waiting for "Sissy," which consisted of her laying in front of the studio door and wailing repeatedly, "Class! Class!" I discussed it with Dovy and we've found room in the budget to sign Elli up, as well. We go for a trial run tomorrow! I've known that Elli loved to dance, I just didn't realize that she'd want to get into it this early. We'll see how it goes.
The rest of the week has consisted of a large dose of nesting. Yes. I have gathered my gumption and am trying to make the last push in completing The List. Junior will be coming sometime within the next 3-4 weeks (37 tomorrow!) and I want to be prepared. I'm organizing, cleaning, crafting, and setting up. (An example below.) Pictures of Lincoln's room to come next week when I get the last finishing touches in order. We're getting so close!
I spent a large portion of Saturday with Concert Choir. We had two sessions of a retreat and I absolutely loved it! I really feel that singing with the choir every day will be so good for me. I'm starting to feel like I'm getting to know people better and I love the sound that we're producing – especially the alto section. (Yeah. We rock. I know.) Two concerts this week! It's going to be busy, because I also have something to do every night this week – including a baby shower! (My cousins, Laura and Lindsay, are throwing it for me. 7PM, Tuesday. If you want other details and would like to come, let me know.) Meetings, rehearsals, conference… I'm one tired pregnant woman. Sometimes, I can't believe how busy I am… better busy than idle, though, right?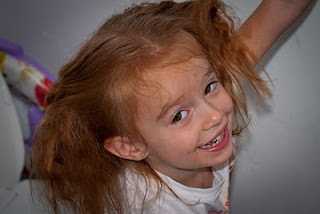 Our little Mad Hatter
You can see it, right?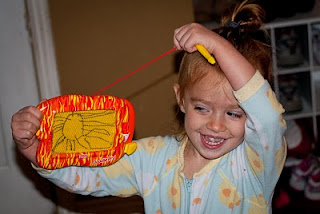 A spider!
I can totally tell.
Can you?
(It's okay. One day she will figure out that it's
a spider – sans ten legs.)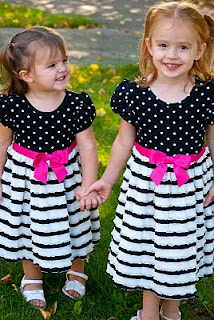 My parents sent these adorable dresses
for the girls. (Grazie, i miei genitori!)
We actually received several compliments today at church.
Totally melts my heart to see them holding hands.
One day, they'll be bridesmaids at each other's
weddings.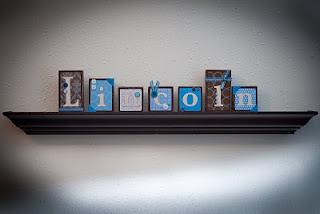 An example of my baby preparations.
LOVE these!
They're hanging over the changing table right now.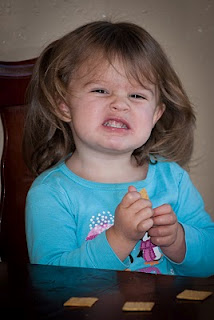 The Infamous Cheese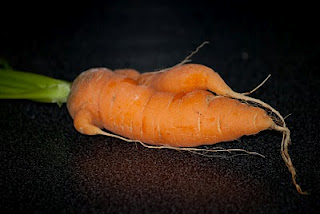 A tri-carrot from my garden.
Guess I didn't thin this one out as much as
I thought I did.
I lost my one good cantaloupe this week to some sort of bug. Grr.
My tomatoes are just barely getting pink. I'm thinking they
may not last through this weather. The carrots are doing great, though.
It was definitely a good experience to figure out what to do for next year!