…with my family! I feel so blessed. It's been a really good week, despite the fact that I caught yet ANOTHER cold. #8, folks. Yeah. I have had one every single month of this pregnancy, plus the stomach flu thrown in for good measure. Seriously, I don't know what's wrong with my immune system! It's driving me absolutely crazy. I wash my hands all the time, take my vitamins every day, stay away from sick people. I'm really a mysophobe. So why the mysophobe is getting sick all of the time is ridiculous.
Anyway, I digress. Back to my family. Overlooking the sick factor, my family has taken really good care of me and my girls have been in relatively high spirits. We had the very best day last Tuesday. We met one of my friends from Meadowlark at the Dinosaur Museum. The girls loved walking through and looking at everything that there was to lay eyes on. I love that I'm at the stage where I can be in a central location and they can wander right around me and come back (most often) when I call them. The girls are both becoming very independent. Is there hope with #3? I sure hope so. That's been my biggest concern.
With our friends at the Dinosaur Museum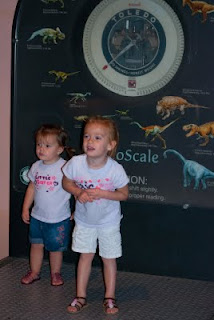 After a delicious nap, my cousins, Kathryn and Lindsay, crashed the place for a toenail painting party. (Yeah, we're still cool teenagers like that.) Each of the girls wanted to join in on the fun, so they received the royal treatment, too.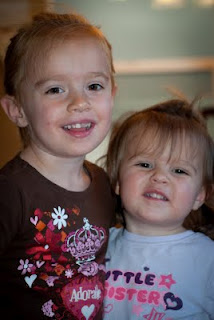 How can you not love these little faces?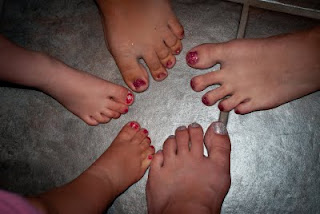 I'm in silver, and going clockwise from there:
Elli (see her little tan?) Anjali, Lindsay, Kathryn
After the painting, we ordered pizza and divulged. Pizza to this pregnant woman is like manna to the wandering Israelite. Seriously. I hate how much I love this stuff. Bless you, Papa Murphy's.
That night, I tiptoed (or tiptoed as much as I can this far into my pregnancy) into the girls' room. I always check on them before I go to sleep. Lo and behold, my little girls were snuggled up together in Elli's toddler bed. I have waited two years to walk in on this. I didn't have a sister growing up (love ya, Michael-wichael!) and have loved seeing the friendship develop between these little females.
If this doesn't melt your heart,
you need a new one.
On Friday, we drove up to Bountiful to see my cousin, Ally, tie the knot. Here are the girls, all ready to travel: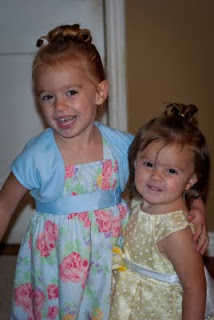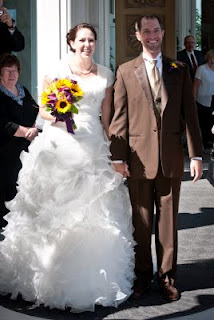 Ally and Austyn coming out of the Temple.

Ally's dress is my new favorite!
She rocked it.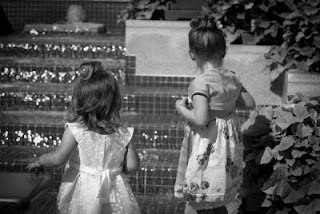 The girls by the fountains.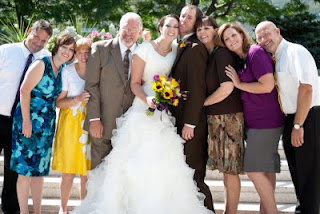 The Batchelor Family
Austyn looks weird here. Dunno.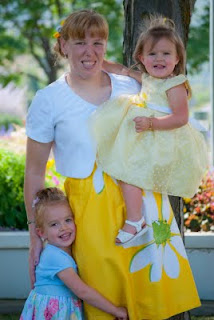 My cousin, Kimmy, with my little girls.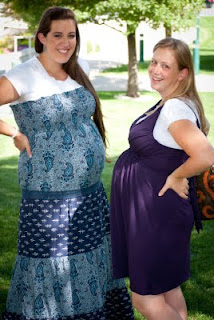 Me, almost 34 weeks along.
Deb, my cousin, pregnant with identical
twin boys, almost 24 weeks along.
Elli has had this funny little sore on her foot for the last while. Every time I try to treat it with Neosporin and a Band-Aid, she rips it off. And then she ripped off the skin. Ugh. Hence, the ace bandage. I needed a picture of the gimp. Hence, "The Cheese."
And again, another midnight check-up
on my babies.

Love.