Good morning, Family!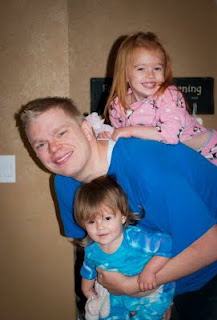 And here they are, in all their glory.
Elli looks like a brunette version of Wendy with her hair
flipped out like that.
On Tuesday, I had a sweet friend get me in touch with a Pass of All Passes (entrance to all the water/theme parks owned by Seven Peaks in the area.) So, the girls and I went to the water park! We plan on going a lot this summer. They absolutely loved it!
That evening, we headed up to Salt Lake and met up with Dovy's sister and brother-in-law. It was Kristi's birthday, so we celebrated it at Benihana's! (Yum!) The girls were entranced by all of the artistry and the rest of us were in love with the food. They even sang "Happy Birthday" to all of us because the other guy we shared our table with had his birthday the day before and mine was the next day.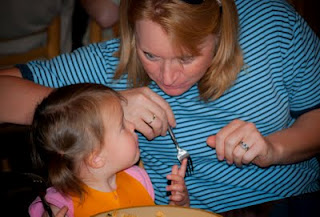 Elli and Kristi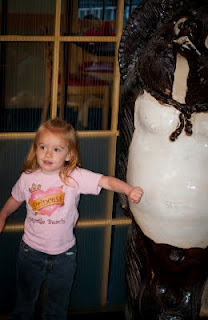 Anjali rubbing the "Buddha"
Though it wasn't really a Buddha.
Something more like a big panda…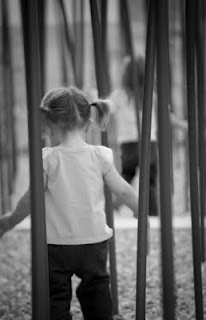 There was this neat outdoor exhibit outside of the restaurant.
It consisted of tubes stuck into the ground.
The girls were so excited to run through them and watch them
wave around and hit each other. Random.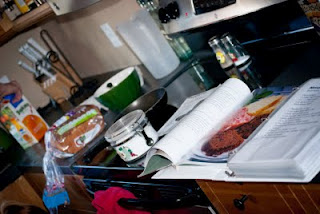 On the morning of my bday, Dovy made me poppyseed bread!
Here is the process!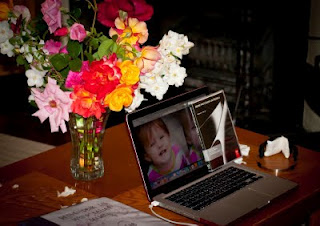 He also bought Lightroom for me, a new photo editing
software that I have wanted to experiment with.
He also picked roses from our garden. Here is the surprise!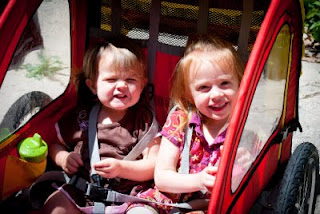 With our extra birthday money, we bought a bike trailer
off of KSL. (Coincidentally from a gentleman who went to college
with my Uncle Pete.) The girls have gone with Daddy on a
bike ride nearly every morning – while Mommy got to sleep in!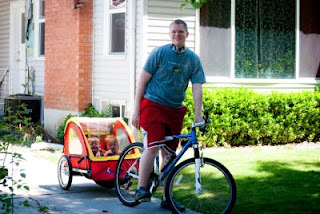 There they go!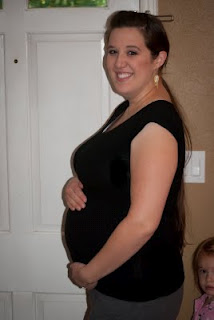 And, also just for the record:
another snapshot of my growing baby bump.
Getting bigger…