This week, the girls and I were bachelorett-ing it up! Daddy left on Tuesday morning and then it was just us. Unfortunately, I also contracted my kids' colds the same day that Dovy left. Argh. It hasn't been too terrible, but the coughing sure has made sleep really difficult. I was planning on taking the girls out to play and possibly up to relatives', but our colds were so bad that I was beginning to worry about leaving for Vegas at the end of the week. Suffice to say, we did make it through to Friday and the girls were well enough that we could leave. I was still under the weather, but I didn't want to pass up the trip!
My cousins, Sam and Lindsay, drove with me down to Vegas and my other cousin, Kathryn, watched my little girls up here in Utah with the help of the Curtis Wolthuis family. I was so glad Sam and Lindsay were there. They helped me get motivated to push my way across the desert down to Vegas. We had to make Vegas by 4PM because Dovy was taking a plane from South Carolina (where his convention was) to Nevada. We did make it in plenty of time because I forgot to account for the addition of an extra hour with the time change. Yay!
That evening, Dovy and I suited up for the wedding that we had traveled out for. Nathan Miller, a lifelong buddy of Dovy's, was getting married at the Viva Las Vegas Wedding Chapel to his sweetheart of two years. Dovy was one of the two groomsmen and it was a really fun experience to be a part of! After a delicious dinner at Ricardo's, I practically passed out – and it wasn't from any of the drinking going on. Sometimes I just get really woozy with this little baby. Dovy took me home and I collapsed in a fluffy bed.
In the morning, we had breakfast at the Bellagio! (In my opinion, way too expensive for brunch – it was just as expensive as any of the dinners – argh.) However, we did stay for two hours and play games and graze around so we could kind of get our money's worth. (Don't think we did, however, there was soooo much to choose from!) It was a good experience, though. We spent the rest of Saturday walking the Strip and going into a couple of stores: Giorgio Armani, the Sugar Factory – amazing caramel apple! – and M&M;'s World. The latter was really cool! There couldn't have been a better name for that place. Lindsay and I had the chance to lay out at the resort's rooftop pool and the boys got some of their work/homework finished. We did go out and see the lights for a little bit in the evening, but then came home, ordered Domino's and played games so as to stay out of the smoke. In the morning, we attended a ward nearby and then headed back home to our babies – who I missed incredibly, of course.
What a fun adventure! Thanks for the memories!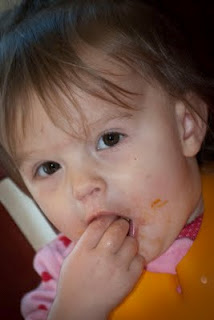 Elli, what are you eating?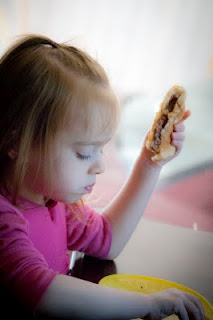 Anjali? Is it good?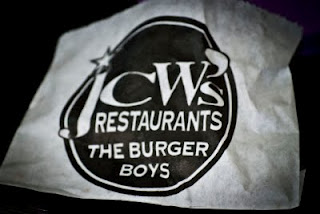 Of course it is! It's JCW's! My favorite burger joint.
Mom was exhausted and needed a break while
Daddy was gone.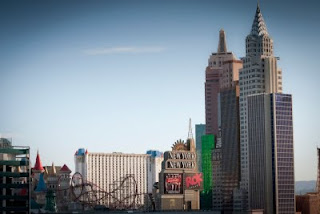 The view from our condo.
Who knew New York was just down the street?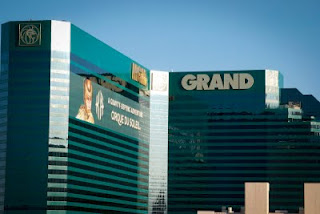 The MGM Grand.
This was a really cool building. HUGE.
Also out of our bedroom window.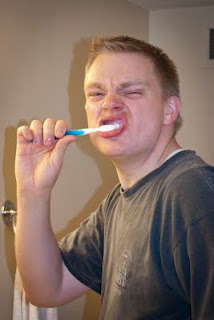 Brush those chompers!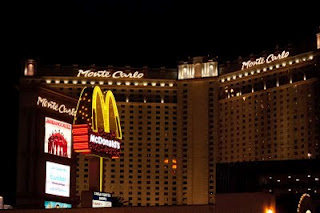 Even McDonald's is decked out in Vegas.
Gucci! I was too intimidated to go in, though.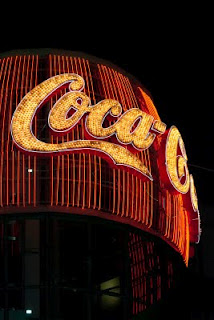 Snazzy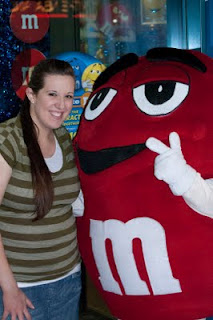 Me and the red M&M; guy.
I only did this for my three-year old.
I'm starting to feel at that point in my pregnancy
where I don't quite look pregnant, just fat.
This baby is all inside of me.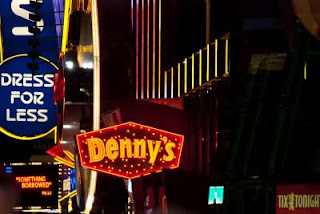 Denny's gets its glitter, too.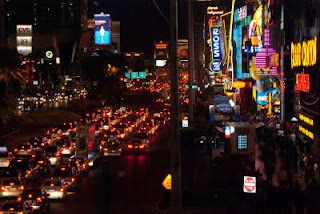 At the MGM Grand looking down on the Strip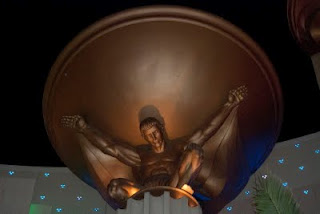 Man, it must really stink to carry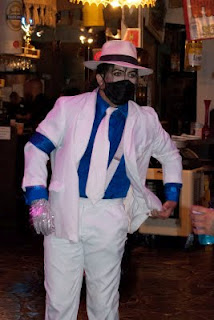 One of many Michael Jackson impersonators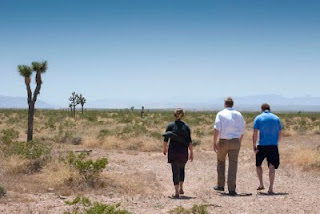 Okay, so on the way to Vegas, Sam and Lindsay debated
over and over as to whether these weird looking plants were
cacti or trees. It was driving Sam SOOOO crazy on the way
home that we had to stop and look.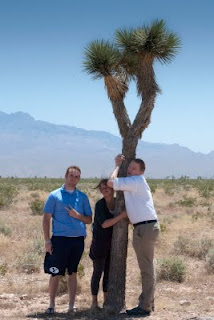 It's a cactus-tree!
(At least, that's what it looked like.
We have since confirmed that it is a version
of a palm tree.)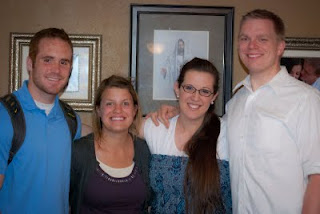 And here's the tired group.
We had such an awesome time together!
We love these guys.