This week, my cousin, Jared, was married to Kaitlin. We spent the week getting ready for the event by helping with food, throwing a shower for the bride-to-be, setting up the gym, and actually attending the wedding. Almost all of the Wolthuis family was able to be there for the event. I LOVE getting together with all of them! And my kids love it, too. Some of their biggest fans are their great-aunts and great-uncles, great-grandparents, and their cousins. We had such a great time together!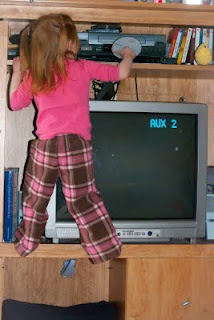 I caught Anjali putting the movie in the DVD player

all by herself. What a monkey.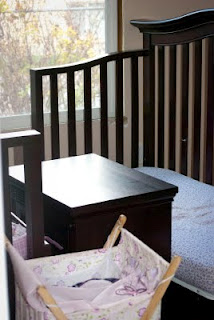 She also rearranges furniture! Here is her crib,

pushed over to the other side of the room with the nightstand

in between. She also pulled the curtain out of the wall.
We had to have a major talk about this…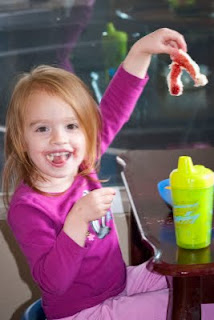 While eating lunch one day,
my little genius said, "Look, Mommy!
My letter!" She totally knows the letter "A"

and constantly makes this shape when

eating bread now.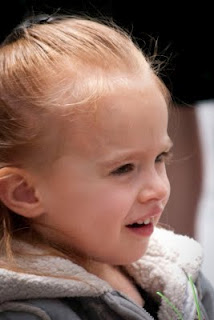 At the wedding.

My little model baby.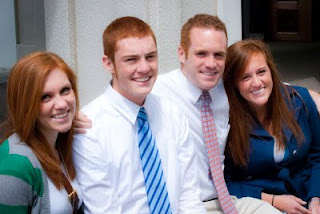 Family of Redheads.
Kathryn, Max, Sam, Laura.

All but Max are at BYU right now.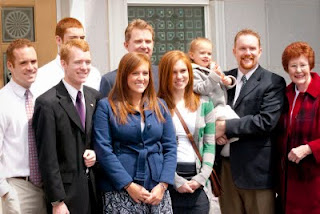 Wolthuis Redheads represent!

And I was so stinkin' proud to have one of our family

in there. Way to go, Anjali!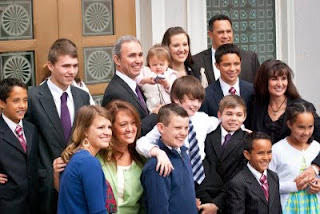 Wolthuis Brunettes!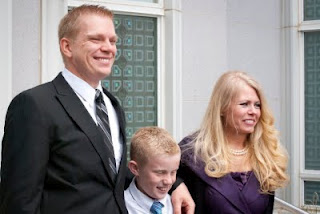 The blondes were seriously lacking.
(Dad, we needed you!)
But I do have to say, the most good-looking
group in the bunch. :)
Jared and Kaitlin's sealing was really beautiful. When we woke up on Saturday morning, all of Utah valley was covered in a blanket of snow. Really, Utah? April 30th and there's a blanket of snow on the ground? Ridiculous. Thankfully, by the time we all came out of the Temple, the snow was melted and the only remnant that hinted towards it was the freezing weather. :) The bride was a trooper about it, though!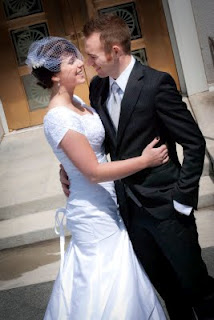 And the bride and groom came out!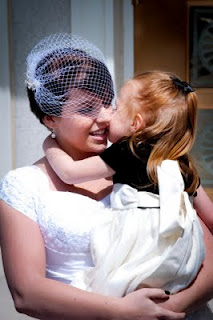 When Anjali saw Kaitlin, she said,

"Look, an angel!"
Melt my heart.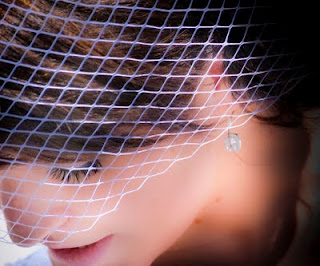 The beautiful bride.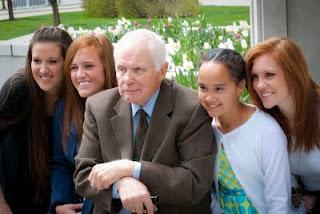 Grandpa and his four granddaughters.

There were only three of us for a long time,
and then Sami joined! 4 out of 17 isn't bad, right?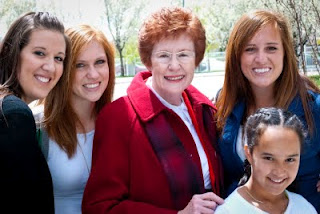 Grandma and her granddaughters.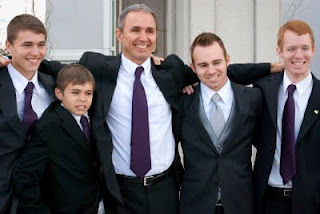 Uncle Curtis and his four boys.

Jared is the oldest and was the groom for the day.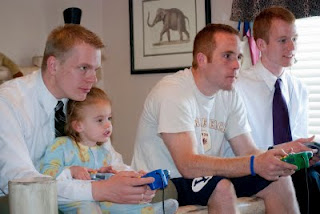 Dovy, Anjali, Sam, and Trevor playing video games

between the luncheon and the reception.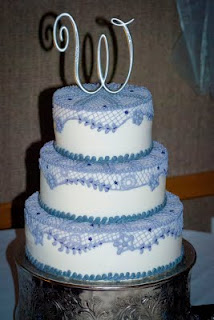 I absolutely LOVED this wedding cake.

I hope to be able to decorate them like this someday.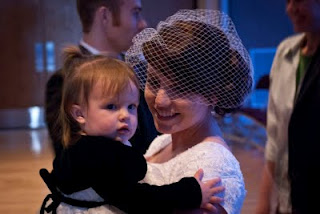 Elli and Kaitlin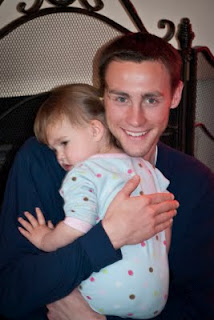 The Frank Wolthuis family came to dinner

the next day. Elli cuddled right up to Todd (Kathryn's boyfriend.)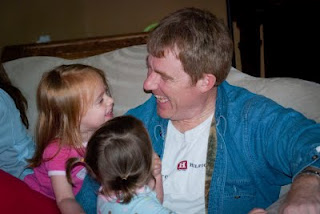 Un-tole Faint (Uncle Frank) and my girls