Finally! I've gotten out of the house. We had a park day! We went to the doctor for Elli's 18-month check-up! I went to a baby shower! It's been wonderful to finally feel like I can get out and handle things a little bit better. The nausea has kinda ruled my life and whenever I forget my medicine, it gets pretty bad. Thank goodness for Zofran, right? (Or the cheaper knock-off version, anyway.) Lots of sleep helps, too. :)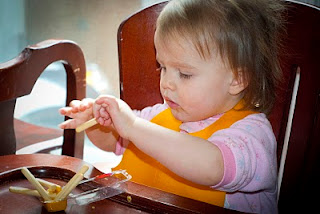 Elli making a cheese/breadstick sculpture before

she eats.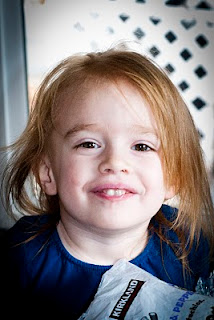 Always the pistachios!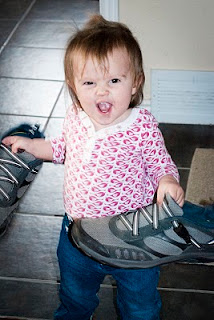 I stole Daddy's shoes!

Bwah-ha-ha!
I made a shadow box for a friend's baby shower. Her mother-in-law also ordered a Baby Torta! I was so happy to make one for her. Here's the latest and greatest.