Oh. My. Heavens. I have a three-year old. Weird. Anjali had her third birthday on Friday. After my concert (Men's and Women's Chorus) we went to Pirate Island and ordered a pizza, per her request. (She actually said "hot dog and pizza" but we told her she had to settle for one.) On Saturday… well, I'll let the pictures tell the story. If you were in the area and couldn't come, you totally missed out!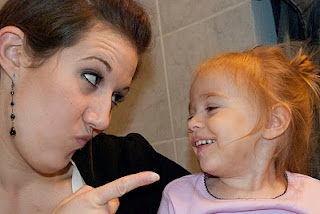 Anjali got a hold of my base while she was using the bathroom.

Just sitting on the toilet and patting base all over her face.

What a diva.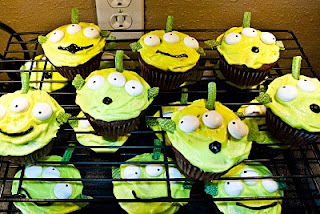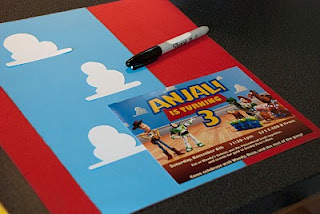 And here is the amazing announcement my husband did!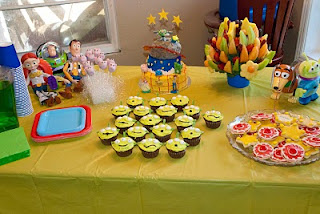 The Toy Story Goodies!
Alien Cupcakes, Green Alien Juice, Jessie Hats and Woody Stars, Hamm Pops
Three-layer cake with Butter, Red Velvet, and Chocolate layers – and a Jolly Rancher orbit ring.

(Oh, how I despised the latter.)

(Thank you, Ray and Pat, for the beautiful fruit arrangement!

It came at the perfect moment and was a big hit!)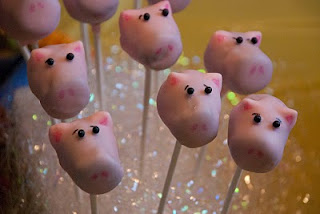 Hamm pops from
Bakerella.com
Sorry, Bakerella, mine don't look as great as yours.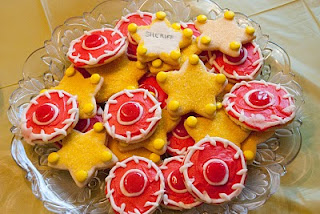 Jessie Hats and Woody Sheriff Stars

(I used the food coloring pen to write "Sheriff.")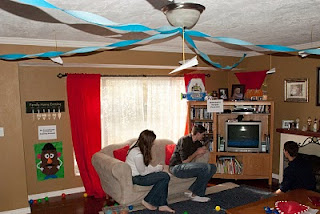 Paper planes and streamers hung

We roasted Hot Dogs in the fireplace.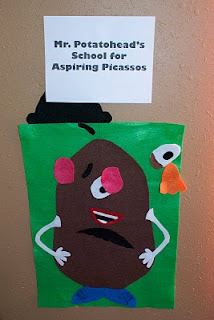 Kids with blindfolds + Mr. Potato Head.

Need I say more?

(Notice the caption; I thought it was a pretty good title.)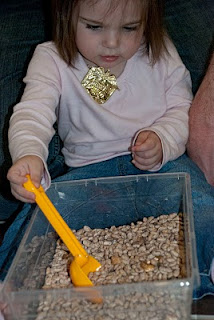 I set up a "mine" in the front coat closet.
Spraypainted rocks gold and let the kids go at it.
They LOVED it!
We also had a Buzz Spaceship pinata and a "Pass the Moonrock" game.
My cousin, Simon. Hamm Pop and Woody.

Life is good.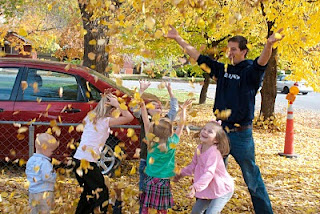 My friend, Joshua, playing with the kids in the leaves afterward.
The weather was perfect!
Wish I'd known that a month in advance or we would have had this party at the park.