Hey all, resident Dovy here. I just thought I'd take a moment to let you know about one of the most memorable experiences of my life. I had the opportunity to sing in the Priesthood Session of the 180th General Conference for the Church of Jesus Christ of Latter-day Saints. The conference center holds 20,000 people and was very close to capacity, as well as being broadcast all over the world. I'd guess 1.5 – 2 million people saw the choir sing. All the men from all the auditioned choirs had a opportunity to take place as well as some alumni who resided within the area. This was easily the best concert I have ever or may ever be a part of. It really felt an honor to sing most of all to my God. It is a precious experience I'll never forget. If you'd like, you can hear what I sang in a convenient MP3 format here:
God Loved Us, So He Sent His Son
Choose the Right
The Iron Rod
And so that you believe me, here are some pictures.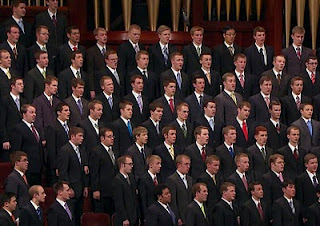 Look! There I am! I can prove it!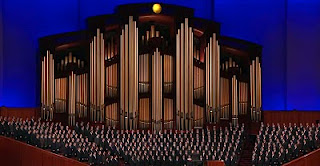 Group Shot of the Choir